Contact Us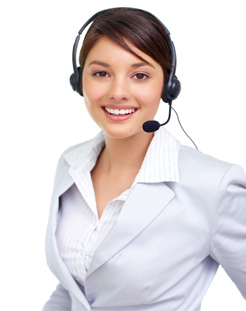 ATMOSRX
Customer Service
General
Business
AtmosNation LLC
4800 SW 51st Street, STE: 106 Davie FL 33314
Business Hours
Monday - Friday, 9:00am - 6:00pm Eastern Standard Time
CHAT WITH US
Click Here
to chat with a customer service agent right now!
Shipping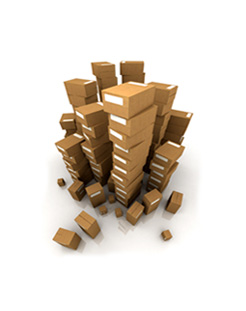 AtmosRx® ships internationally. AtmosRx® is constantly monitoring the laws concerning shipments across borders concerning nicotine products. At this time these products can be only be shipped to U.S. Addresses. All non-nicotine products and our vaporizers can be shipped Nationwide as well as internationally.

All orders are usually shipped within 48 hours of order confirmation. UPS shipping is available in Priority Overnight, Standard Overnight, Express Saver, 2 Days and Ground. All shipping times are estimated. We cannot be held responsible for any delays that are not within our control. (weather, electricity, delivery delays by the carriers).

INTERNATIONAL SHIPPING

All International shipment fees, including but not limited to warranty items are the sole responsibility of the purchaser. All international shipments are subject to duties and fees when crossing borders.
Generally, Brokerage fees will be required and Customs may impose duties and taxes based on the value of the goods. The payment of duties and taxes are the responsibility of the purchaser/importer. Please be advised that these fees are normal and are often times applied to shipments that ship internationally. We currently do not offer shipping to APO/FPO/DPO Boxes.
If Priority MAIL is selected, we do NOT offer any guarantee of delivery or accept any liability for lost orders. All delivery issues should be addressed with your local post office. Guaranteed delivery is available on orders shipped via UPS. If you are concerned about the estimated delivery time or the possibility of missing packages, Please choose one of the options that we offer for UPS shipping. This will give you peace of mind and we now offer free UPS Ground shipping on all orders over $75.
Please be advised that if Priority Mail is chosen, due to significant layoffs, closures and other changes within the United States Postal Service, it may take longer than the estimated 5-7 business days to receive your package.
Order Status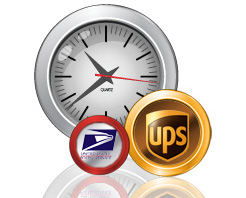 Once your order has been processed & shipped, you will automatically receive an email with your tracking number enclosed. You can track your package by going to
www.UPS.com
or
www.USPS.com
and entering the tracking number you were provided with, to see your expected arrival date. It may take up to 24 hours for your tracking number to show any updated information.
Orders are usually shipped Monday through Friday. Please allow 24-48 business hours for processing & handling (including
FREE OVERNIGHT
and other expedited services). In most instances, all orders are usually shipped same-day. Orders processed through the weekend will be processed on Mondays of the following week. Shipments are not processed on weekends or national holidays.
If you have created an AtmosRx® account, you can check your order status by simply clicking on
"Login"
on our website.
Warranty
Atmos Nation, LLC., offers a limited warranty for all AtmosRX® vaporizer related products purchased from our official AtmosRX® websites and AtmosRX® authorized retailers. Retain your receipt as proof of purchase. All sales are final. The limited warranty only covers replacement of unused defective parts for thirty (30) days from the date of purchase. Store credit or an exchange may be issued for products purchased directly from our official AtmosRX® websites. However, due to the hygienic nature of Cartridges/Attachments, once the product is used, there is no warranty coverage or replacement available for these parts. The Cartridges/Attachments are disposable parts, in which commonly used herbs, or liquids are placed.
After your product has been registered at
warranty registration
please contact our customer service for a return authorization form. Consumer bears the cost for shipping any parts to Atmos Nation, LLC.. Atmos Nation at its sole discretion, will then determine whether the part is defective. If your device is found to have a material or manufacturing flaw, Atmos Nation will replace the defective part with an identical exchange. We are unable to replace items with a different model. Please note that our warranty does not cover damage caused by misuse, user error, or the use of any illegal products. Any modifications or alterations made to the design of the product will void the limited warranty.
ALL SALES ARE FINAL.
NO REFUNDS WILL BE ISSUED DUE TO THE HYGIENIC NATURE OF THIS
PRODUCT.
Store credit or exchange within 7 days for the return of an unused product. Valid only for items purchased directly through
AtmosRx.com
,
AtmosEcig.com
or
AtmosTechnology.com
.
WARRANTY CLAIMS WILL NOT BE PROCESSED WITHOUT A RETURN
MERCHANDISE AUTHORIZATION AND PROOF OF PURCHASE.
Shipping Your Return
After your product has been registered at
warranty registration
please contact our customer service for a return authorization form. Consumer bears the cost for shipping any parts to Atmos Nation, LLC., whom will then determine whether the part is defective. Please use a shipping service that provides tracking information and insurance since Atmos Nation, LLC., will not be held responsible for any shipments lost or damaged in transit.
One Year Replacement Program
After 30 days AtmosRX®, offers a one year limited replacement program for the Battery, USB, Ceramic Heating Chamber, (for a nominal fee of $12.95-$19.95, depending on the item, which covers the cost of shipping, handling, and processing). Please note that this charge is per item.
Cartridges, Atomizers, E-Hookahs and other consumables or disposables are not covered under any warranty or replacement program. Once the products has been opened or used, there is no exchange or replacement available. E-Liquids and Herbal Formulas cannot be returned, exchanged or replaced.
These products may contain nicotine. Keep out of reach of children and pets. Nicotine is addictive by nature. Nicotine may be toxic if swallowed or if it comes into contact with skin or eyes. Like other tobacco products with nicotine, you should not use these products if you are pregnant or nursing, have heart disease, high blood pressure, diabetes or if you are allergic to nicotine, propylene glycol, or glycerin. Discontinue use immediately and consult a physician if you experience any symptoms of nicotine misuse, such as nausea, vomiting, dizziness, diarrhea, weakness or rapid heartbeat. These products are not designed or intended to treat, diagnose or cure any disease, physical ailment or condition. These products are to be used for those STRICTLY over the age of 18.
All AtmosRX® devices are not intended to administer medicinal or illegal products of any kind and doing so voids the warranty. The manufacturer is not responsible for any damage or personal injury caused by inappropriate, incorrect, or irresponsible use of our products.
We reserve the right to change specifications, product descriptions, product quality, pricing and application at any time without prior written or oral notice.
Atmos Nation USA is recognized as the leader in the vaporizer industry, for providing high quality, top rated vaporizers. Atmos Nation USA's vaporizers are sold and employed worldwide.
The functionality of a vaporizer is to process herbs therefore producing optimum benefits. If you have any concerns or believe that you are allergic to any kind of herb, propylene glycol or glycerin. It is highly recommended that you consult a physician before using any vaporizer product. Pregnant women, patients with any heart ailments, people with high blood pressure, diabetic patients and people who are sensitive to allergies or find them selves vulnerable in their immune system must immediately discontinue using herbal digital vaporizers and get proper medical authorization before using any electronic vaporizer.
Furthermore, if using processed herbs give you nausea, dizziness, weakness or rapid heartbeats, it is highly suggested for you to visit a doctor at your earliest possible moment. Electronic Vaporizer is not designed or intended to treat, diagnose or cure any disease, physical ailment or any condition of that sort. Vaporizers for sale are strictly intended for adults who are over the age of 18.
© Copyright 2015 AtmosRx. All Rights Reserved