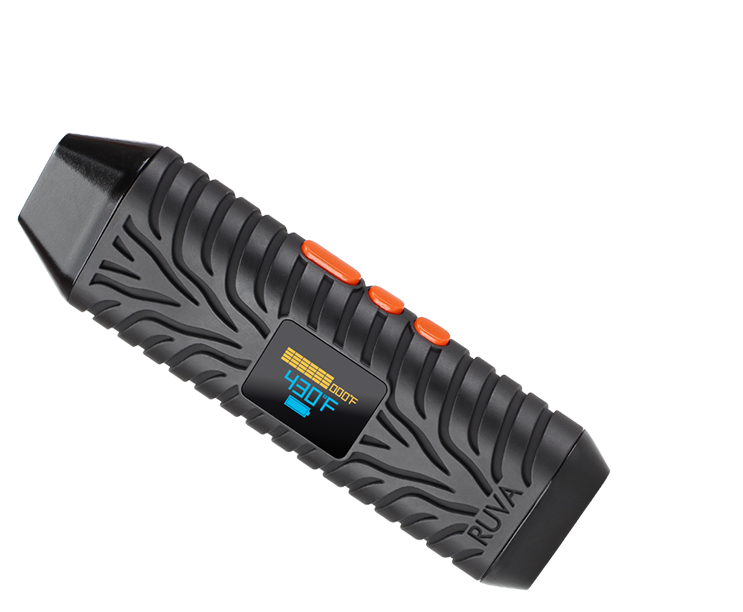 This Kit Includes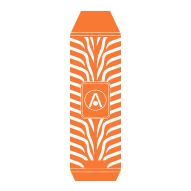 Vaporizer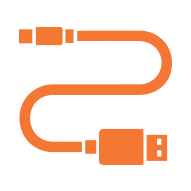 USB Charger
Cleaning Brush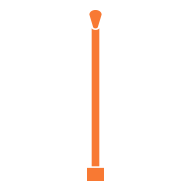 Packing Tool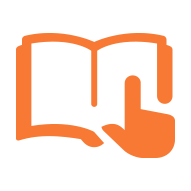 User Manual
The Ruva is a compact and convenient dry herb vaporizer powered by an impressive 1800mAh lithium-ion battery. The vaporizer is encased in a durable heat-resistant rubberized finish for a comfortable grip, equipped with a magnetic mouthpiece for fast and easy refilling, and utilizes a large OLED screen in combination with vibration notifications to make it an ideal device for on-the-go use. The Ruva's high-speed heat up time, precision temperature controls ranging from 330°F -430°F and embedded ceramic heating chamber come together to produce unrivaled flavorful vapor.
Size: h 4.4in, w 1.4in, d .74in
To view this product and your personalized pricing, please
Login
to your registered affiliate account.
If you do not have an account, or if you are interested in creating one, feel free to contact us at 786-888-8100 or head to our
registration page here
.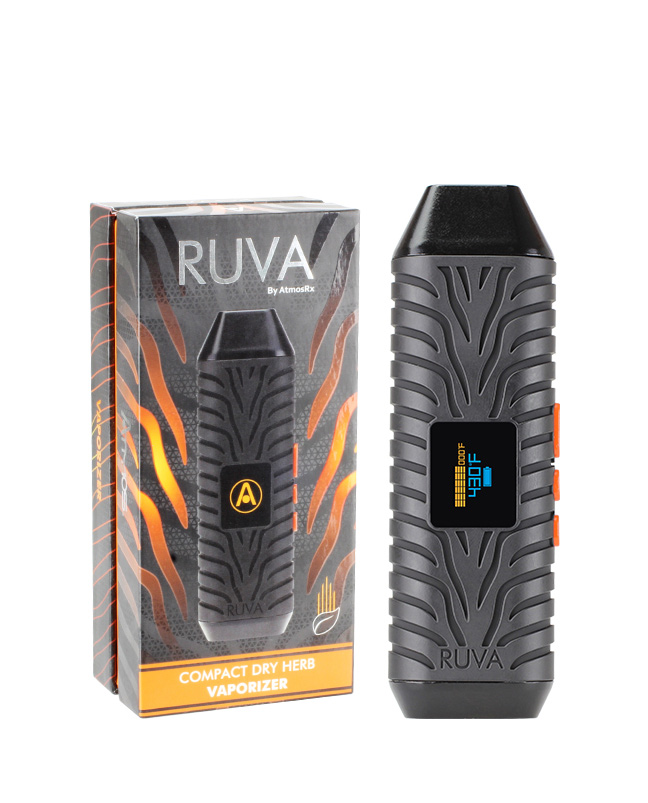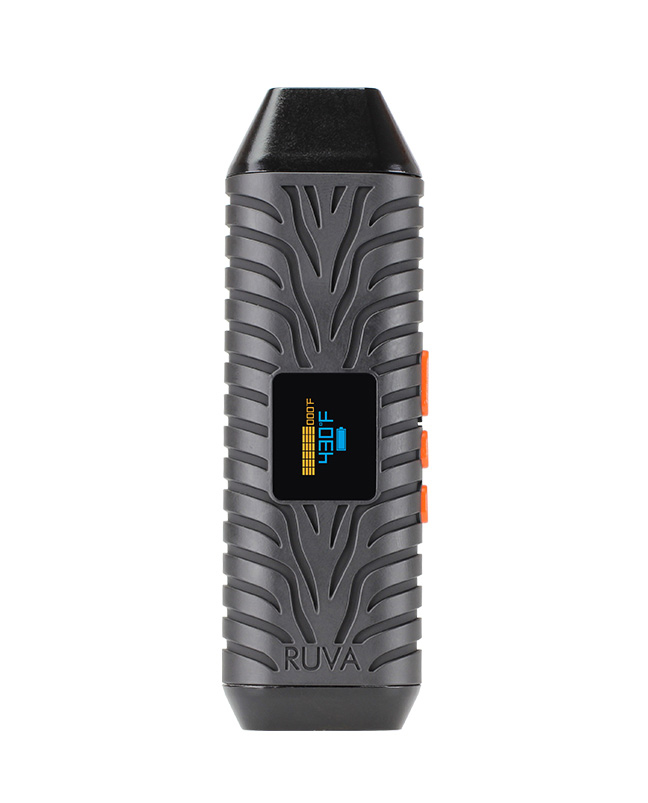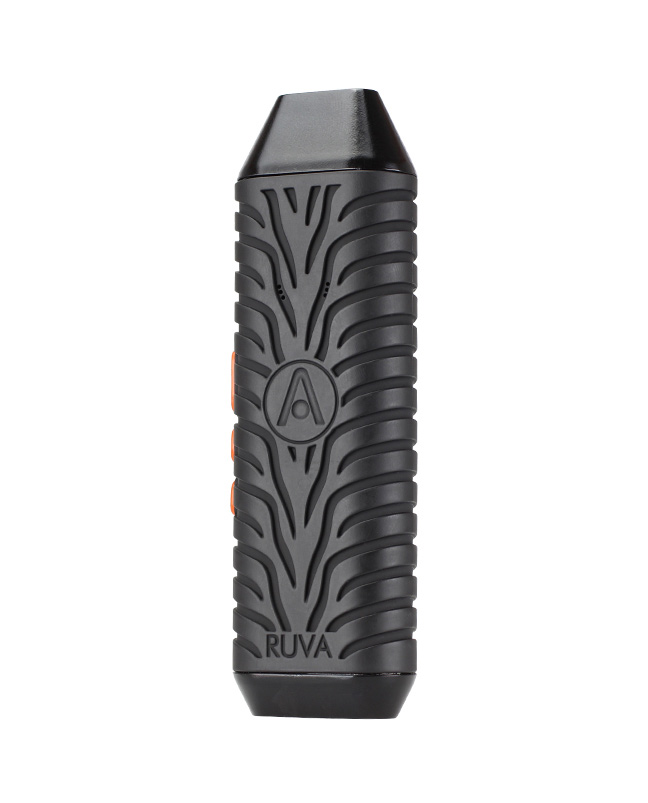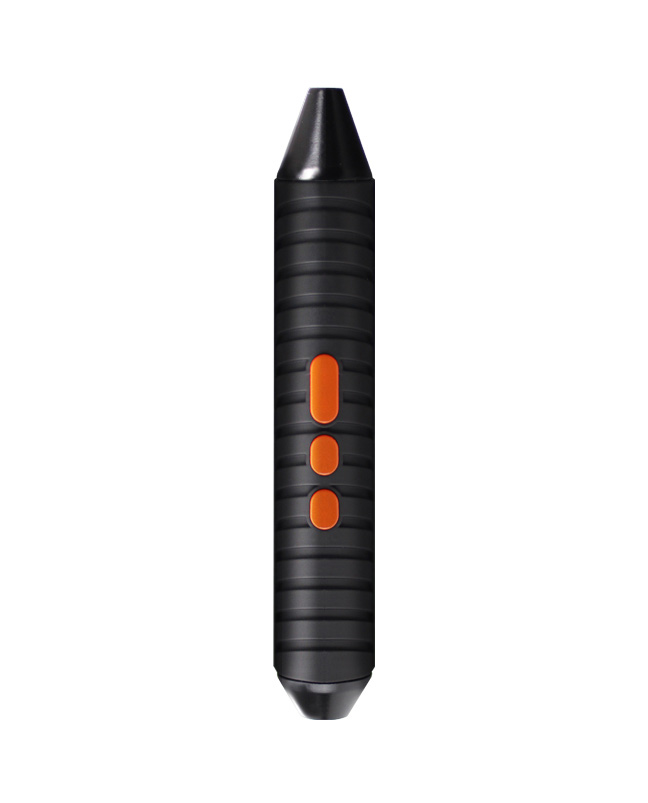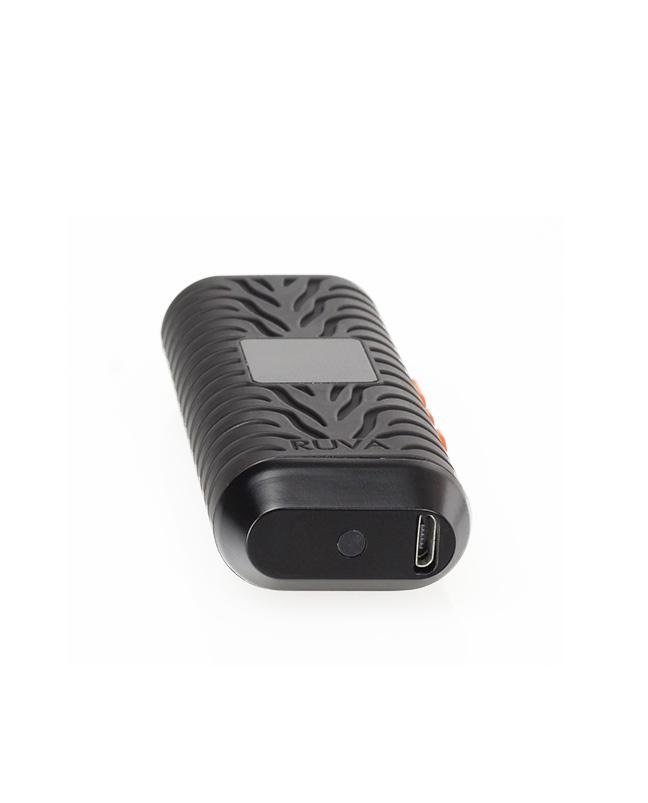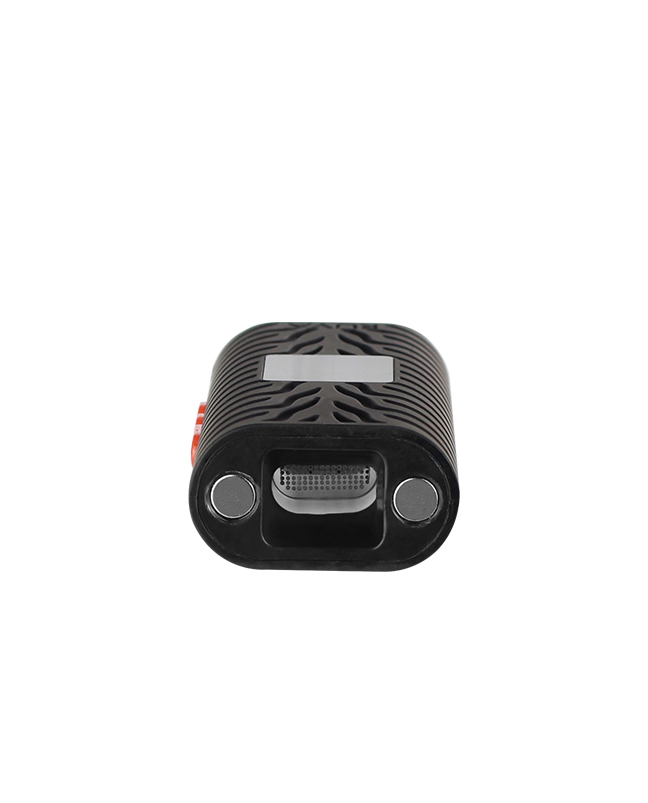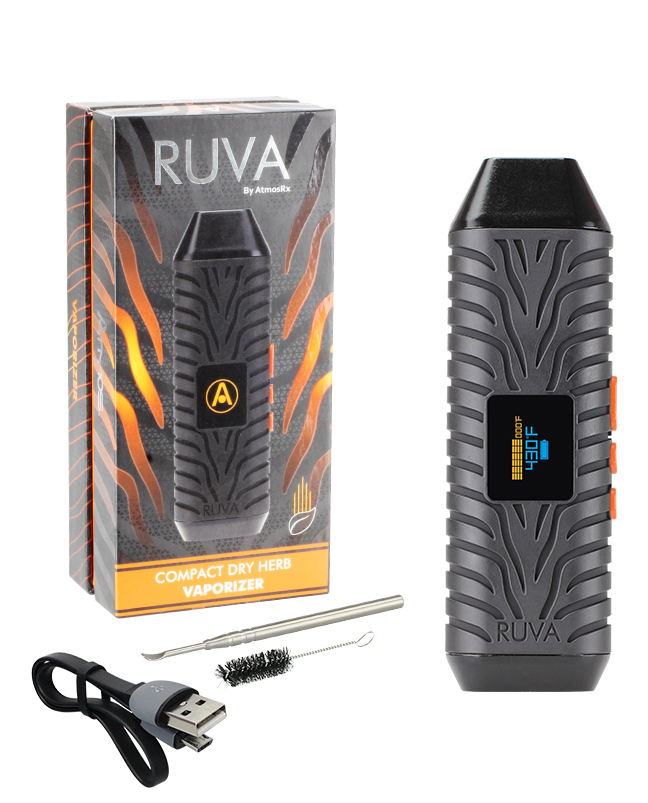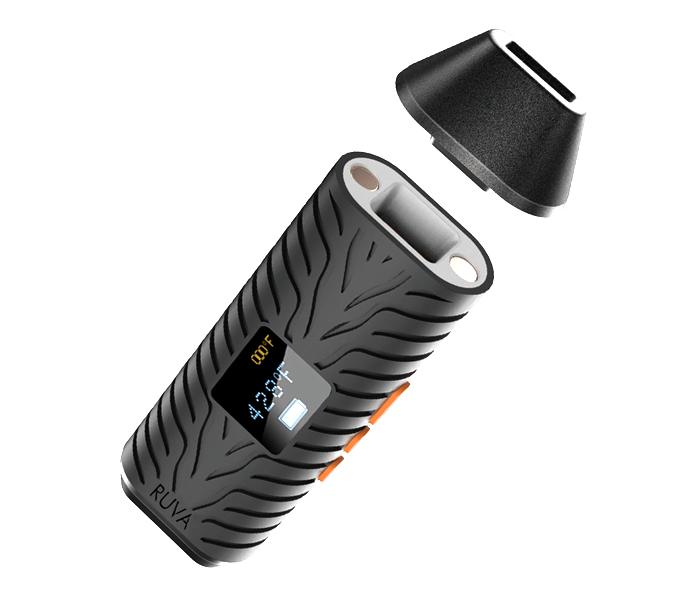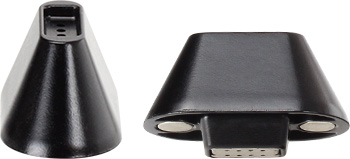 The Ruva is the one of the first vaporizers ever equipped with vibration notifications. When you combine this unique feature with its easy-access magnetic mouthpiece for quick refilling, its compact size and its micro-USB charging, you get an advanced vaporizer perfect for on-the-go use.

Pure Quartz Chamber

High-Speed Heat Up Time

Adjustable 330°F -430°F

Micro-USB Charging

Heat-Resistant Rubberized Grip

Magnetic Mouthpiece

Vibration Notifications

Fast and Easy Refill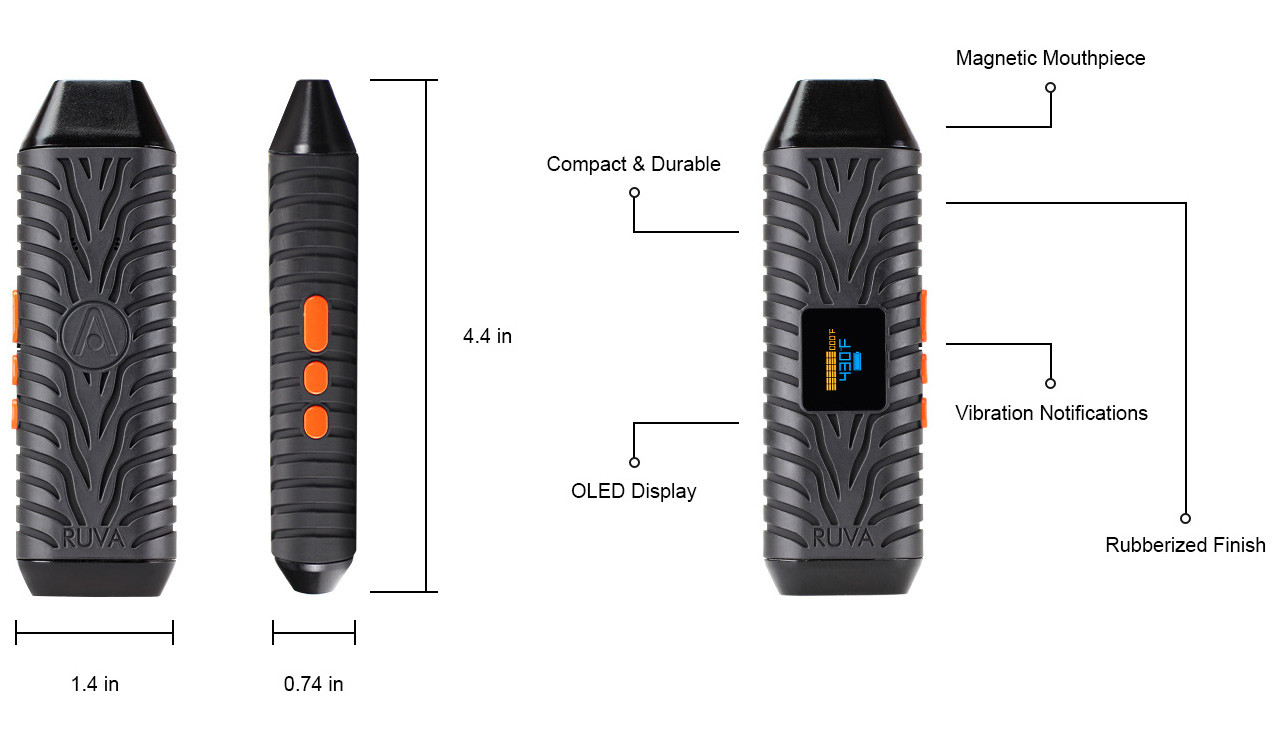 ATMOSRX VAPORIZERS ARE NOT A SMOKING CESSATION PRODUCT AND HAVE NOT BEEN EVALUATED BY THE FOOD AND DRUG ADMINISTRATION, NOR ARE THEY INTENDED TO TREAT, PREVENT OR CURE ANY DISEASE OR CONDITION.