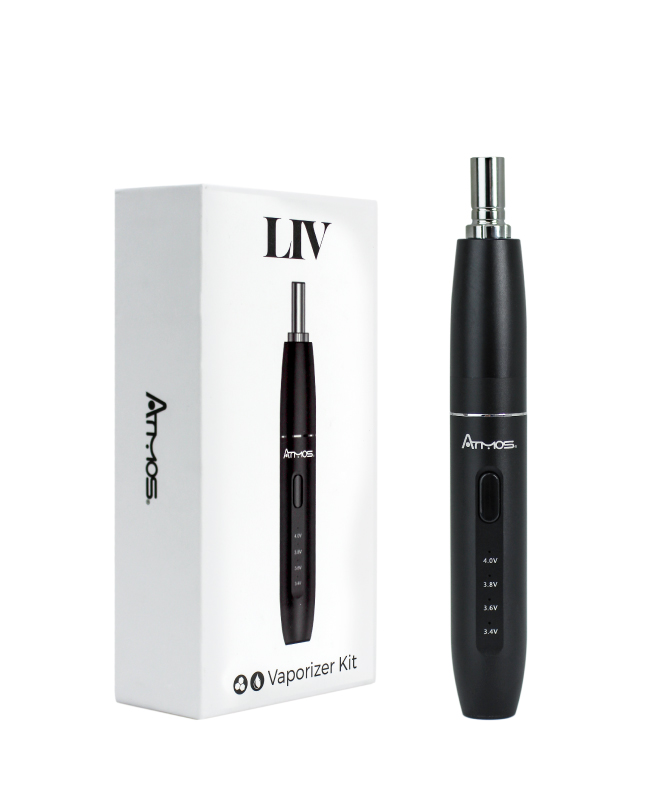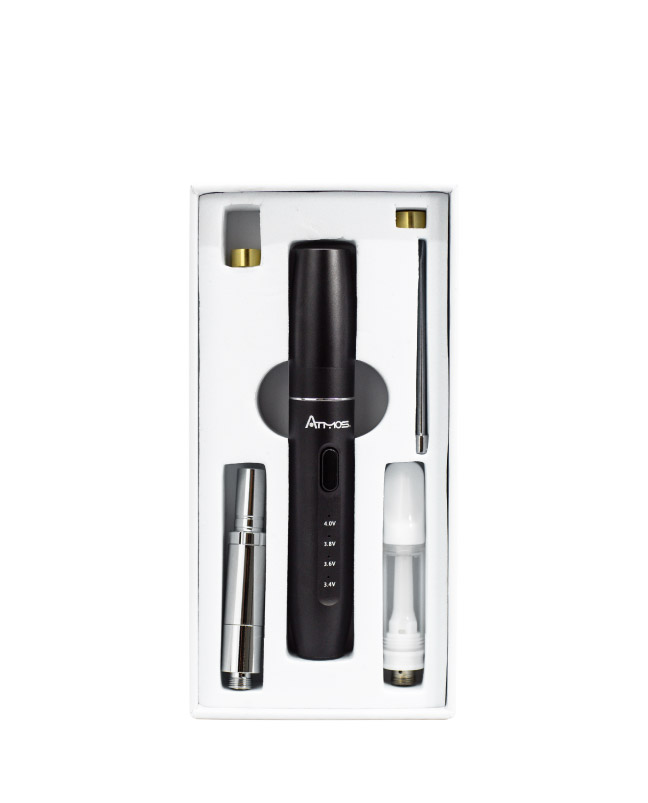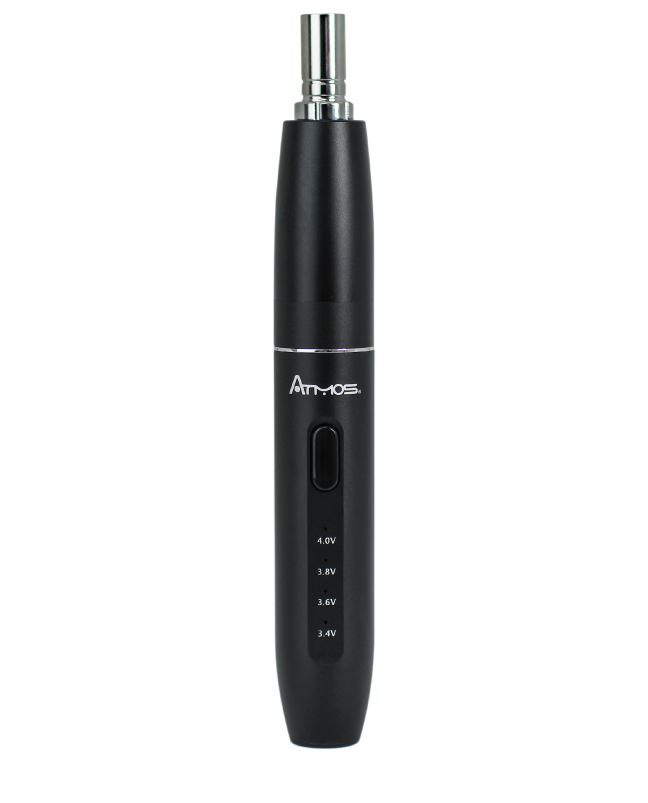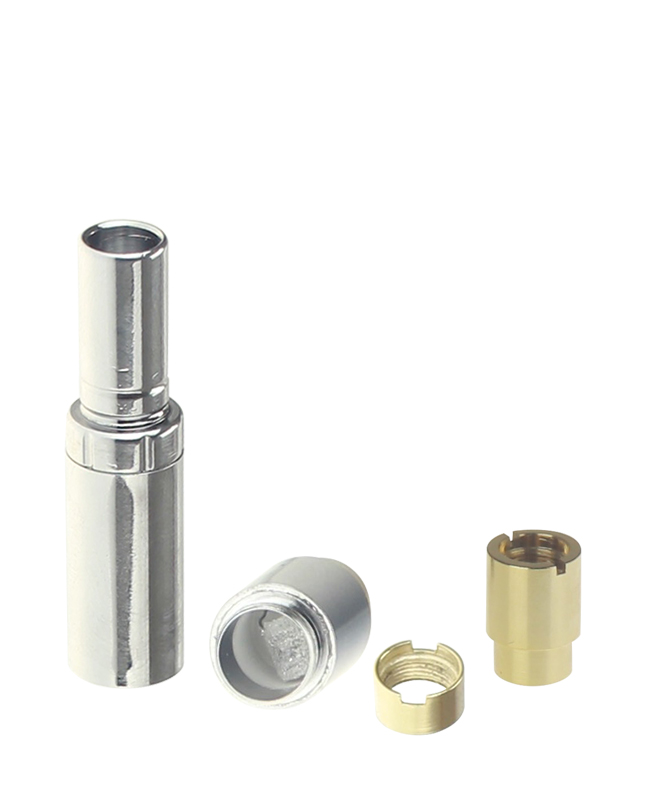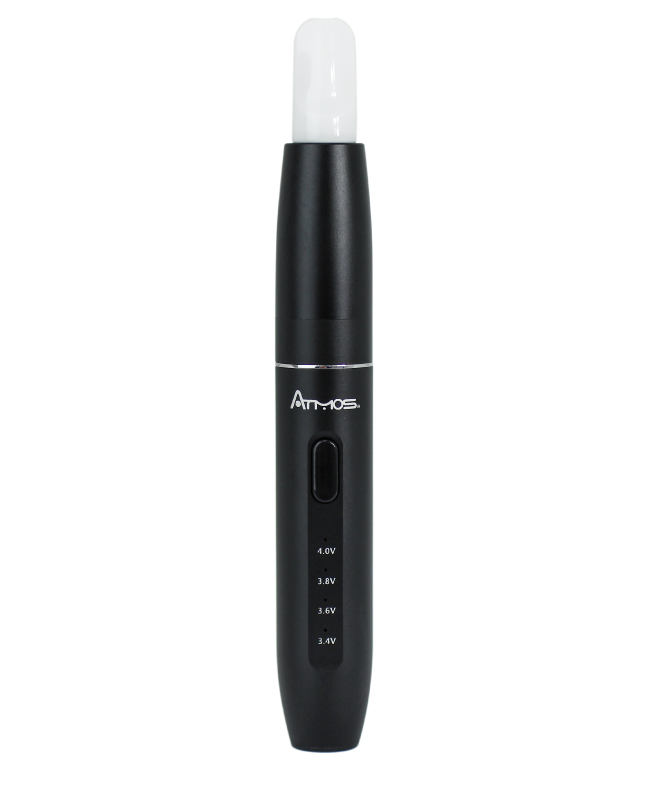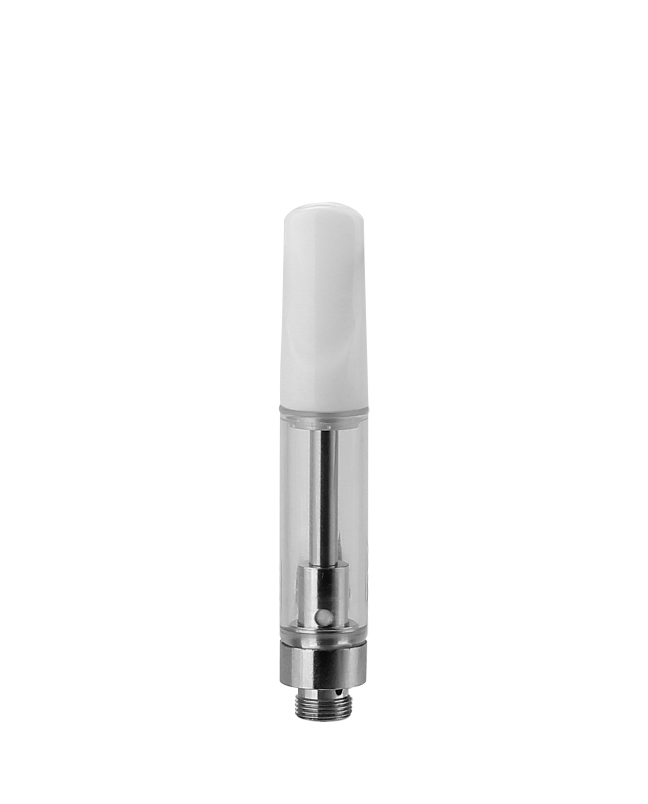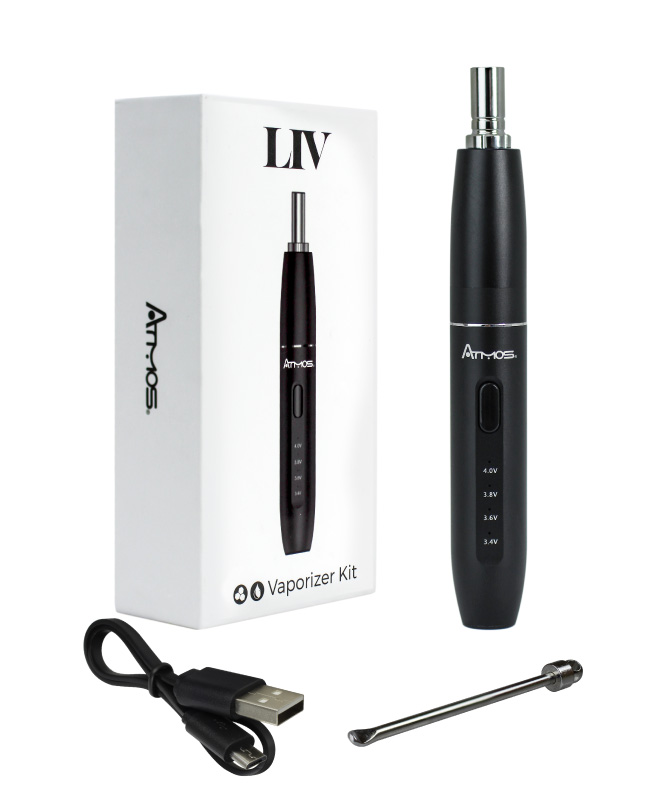 The Atmos LIV Vaporizer brings a new level of quality to wax and oil vapers everywhere. This innovative vape device is compatible with a variety of products for greater convenience. With four variable voltage settings to suit your vaping style, the versatile LIV Vaporizer offers the optimal vape experience for whatever you enjoy, complete with a pre-heat mode and haptic vibration functionality to let you know when the device is ready to use. With its intuitive one-button operation, the LIV Vaporizer makes it easier than ever to enjoy your favorite vape products. Enjoy the superior standard set by Atmos with the LIV Vaporizer.
Contents
1 - LIV Vaporizer
1 – Mouthpiece Attachment
1 – Waxy Chamber
1 – 1ml Oil Chamber
2 – Magnetic 510 Adapters
1 – Micro-USB Charger
1 – Packing Tool
1 – User Manual
Size: 4.4in*0.8in*2.4in (Length/Width/Circumference)
ATMOSRX VAPORIZERS ARE NOT A SMOKING CESSATION PRODUCT AND HAVE NOT BEEN EVALUATED BY THE FOOD AND DRUG ADMINISTRATION, NOR ARE THEY INTENDED TO TREAT, PREVENT OR CURE ANY DISEASE OR CONDITION.